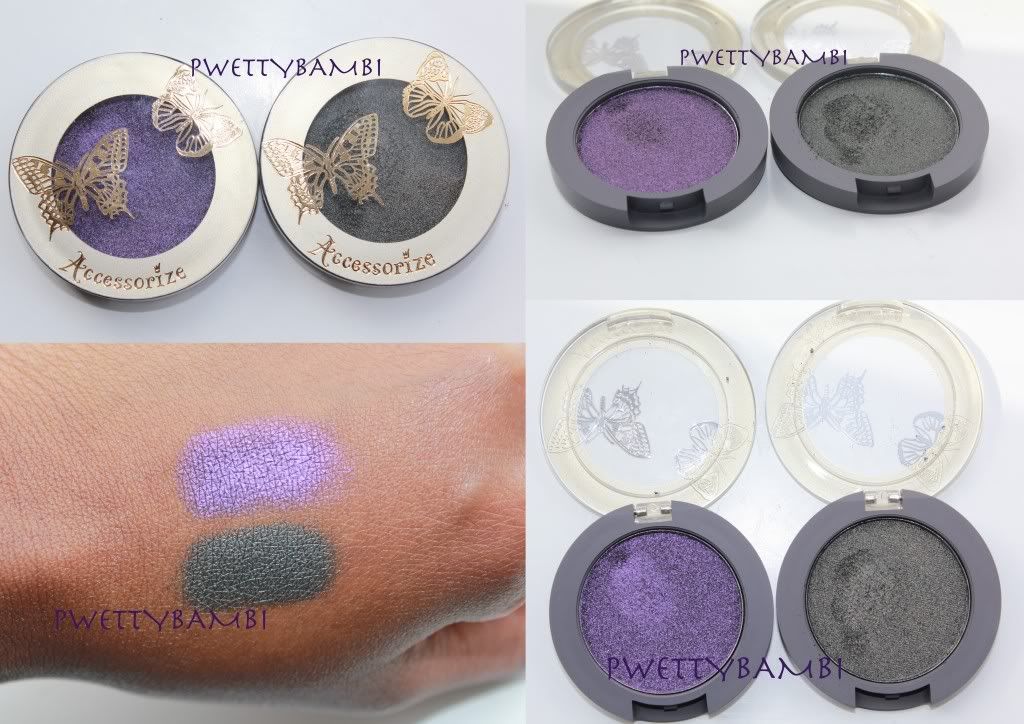 L-R purple promise and Olive
I totally forgot about "swatch sunday" series #sowi. Just incase you did not know, accessorize launched
a makeup line recently. So I picked up two shadows just incase it turned out to be ^&(^$#@ but I was
very pleased with them . I cannot remember exactly how much the shadows were but it was under five
pounds . The swatches really say it all (No primer or colour base) Personally I cannot slam the shadows,
the colour payoff is what I call "what you see is what you get". I did not notice any fallout and the
creamy texture of the shadows makes it very easy to blend. Another bonus is the packaging "uber cute" I
love butterflies so even if the shadows disappointed me I will still be happy with the cute packaging (I
know i'm silly). I'm very wary of jewellery / clothing companies who venture into makeup because
99.9% of the time its a #FAIL. If you have been looking for cheaper alternatives in terms of eyeshadow,
this brand is worth it.
Question of the day: Do you prefer individual pictures of the product or the collage picture above?
Have a great week :)
Stay Pwetty
XXX