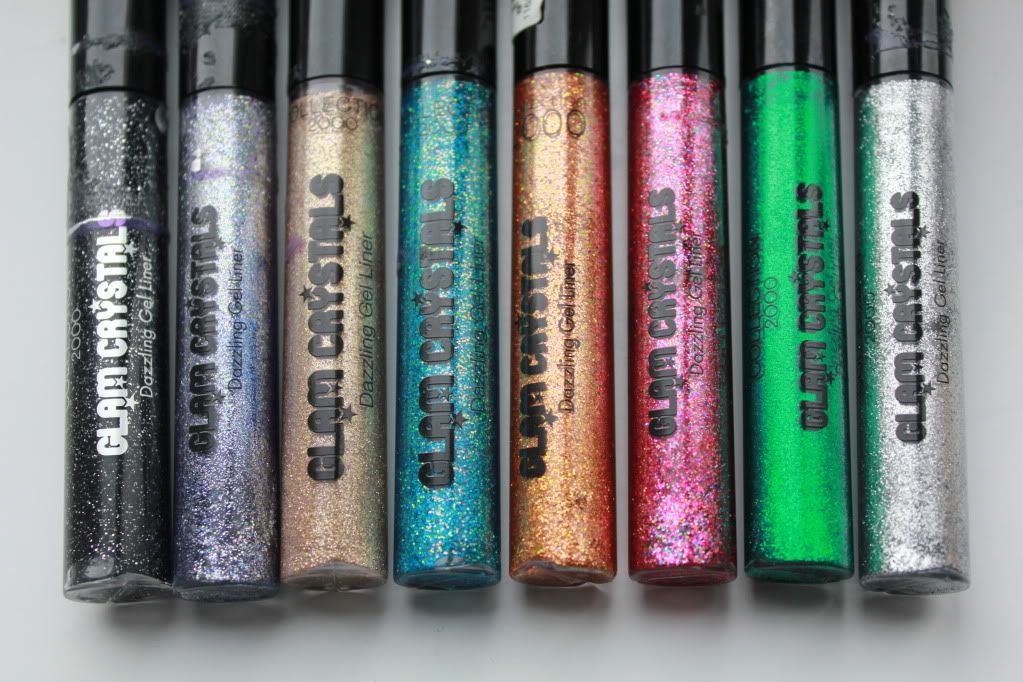 L-R Rock-chick,Hustle,Funk,Pow,Retro chic,Dancing queen,Pizzazz,Glitz
Move over high end, ridiculously priced,not worth the buck brands.......... I have never been glitter liner fan because .......1- Only high end brands like #cough MAC made the "best" glitter liners and over my dead body would I purchase that crap and 2-the liners were not glittery enough (FULL STOP).
Anyway I recently (actually it was last year November) discovered collection 2000 launched the "glam crystal" glitter liner and everyone was raving about it , so out of curiously I went to boots to swatch them (this was the beginning of our love story) and I instantly fell in love with the liners. But trust BOOTS to sell them at a silly price.......thank goodness superdrug was across the road, offering 2 for 1 on the liners (woot woot) but to be really honest I still feel the brand as a whole is a joke, it just looks like something I would have loved if i was 12.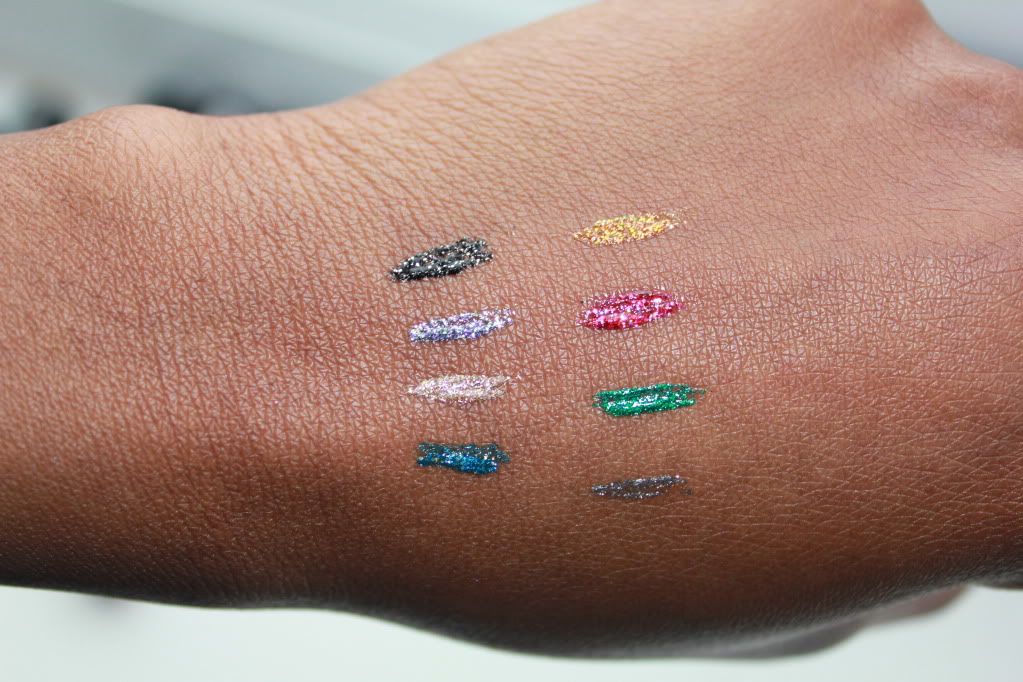 Long story short I really love the liners and I will recommend them especially now that the weather seems to be getting warm ( never trust British weather ). The liner is really dense, adheres great and two coats applied thinly will give you fantastic results. Did i mention it lasts all day without flaking.
The only issues I have with the liner is the applicator..............one word FLIMSY....THE END
Question of the day-Have you tried glitter liners before?
Stay pwetty
XXX