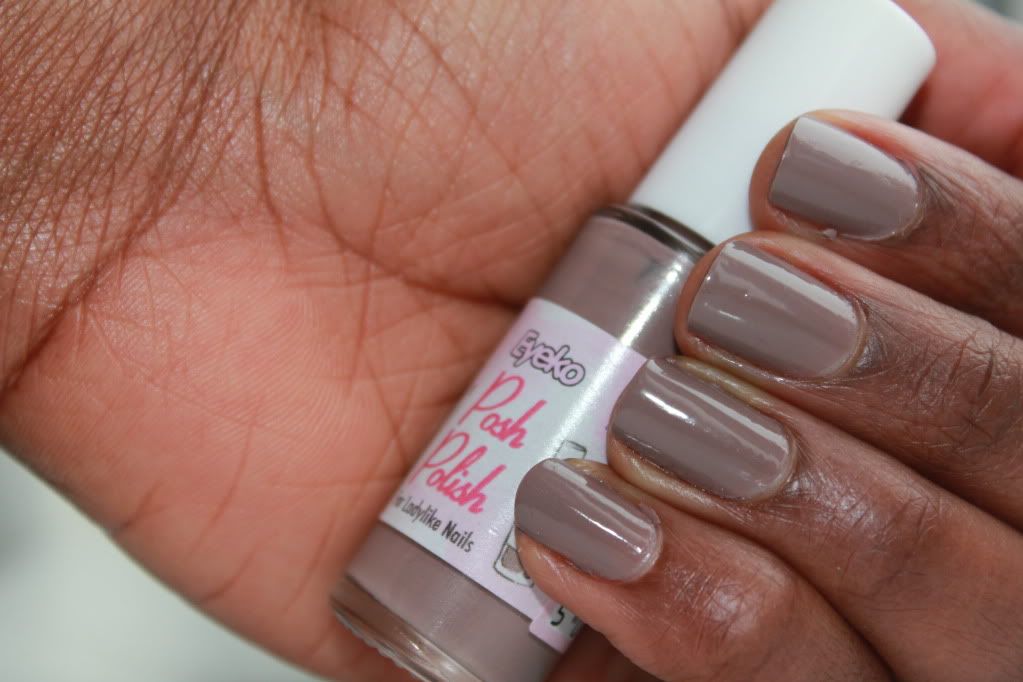 I'm just popping by to say hello and wish everyone a great week. I
HATE
school at the moment and I cannot wait till its over.............seriously I cannot remember the last time I woke up without a headache.
I will not bore you with my rant, if you look to the right, you will see a coupon for EYEKO (enter the code at checkout) if you decide to purchase from them :).
I actually kinda/sorta like the colour considering the fact that i'm not a taupe lover or maybe it just suits my miserable mood.
Stay pwetty
XXX