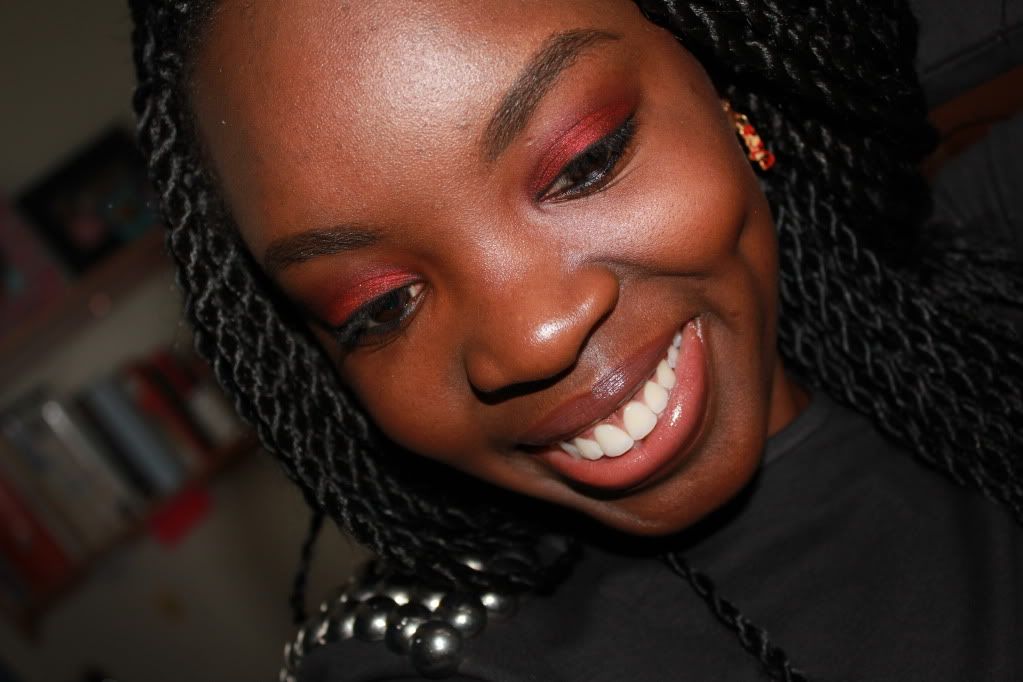 Helloooooo ladies
Hopefully non of you noticed but I forgot to say "thank you" at the end of my tutorial. I really appreciate everyone on my blog,Facebook,twitter and youtube.Words cannot express how happy I get when I see a comment from you ( insert happy dance). But seriously thank you so much for your support and love.
yayyy we have new pwetty people following the blog
waving and saying hello like a crazy child (lol)welcome to my little corner on the world wide web.
I'm going to spend my weekend working on my essays and taking pictures of products I will be reviewing (goodtimes) .
Face
Makeup forever mat velvet+=#75 #90
Mac blush-Sweet as cocoa
Mac brow pencil-Spike
Eyes
Guerlain kajal khol-#1 black
Makeup forever Aqua cream-#8
Lips
Mac lipliner-chestnut
Mac lipstick-spirit
Makeup forever lab shine-#S2
Have a great weekend everyone xxx
Stay pwetty
XXX