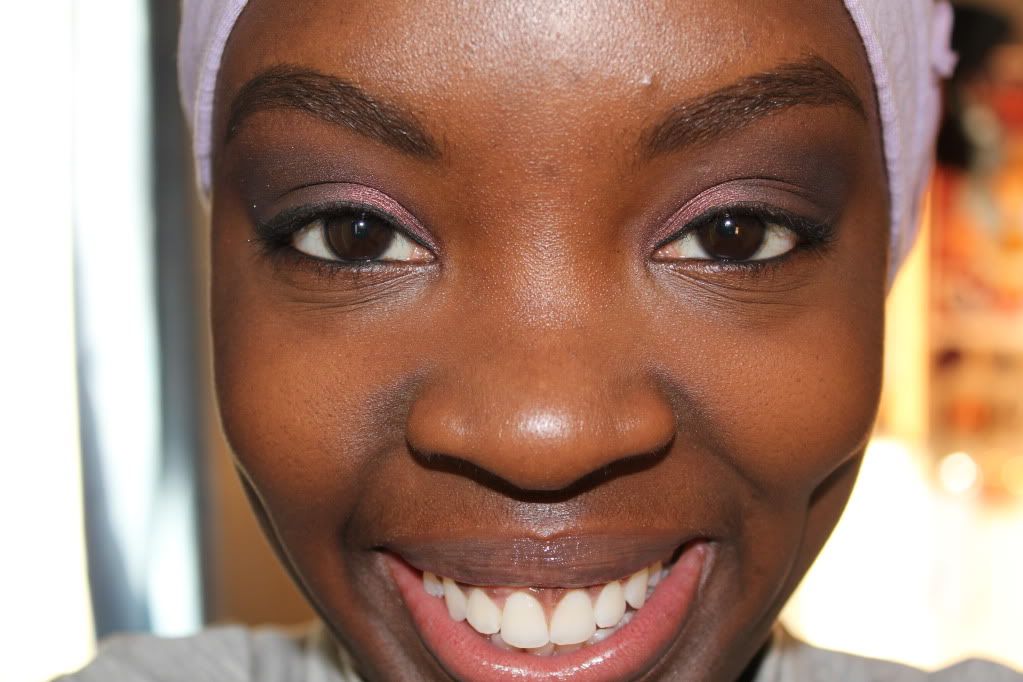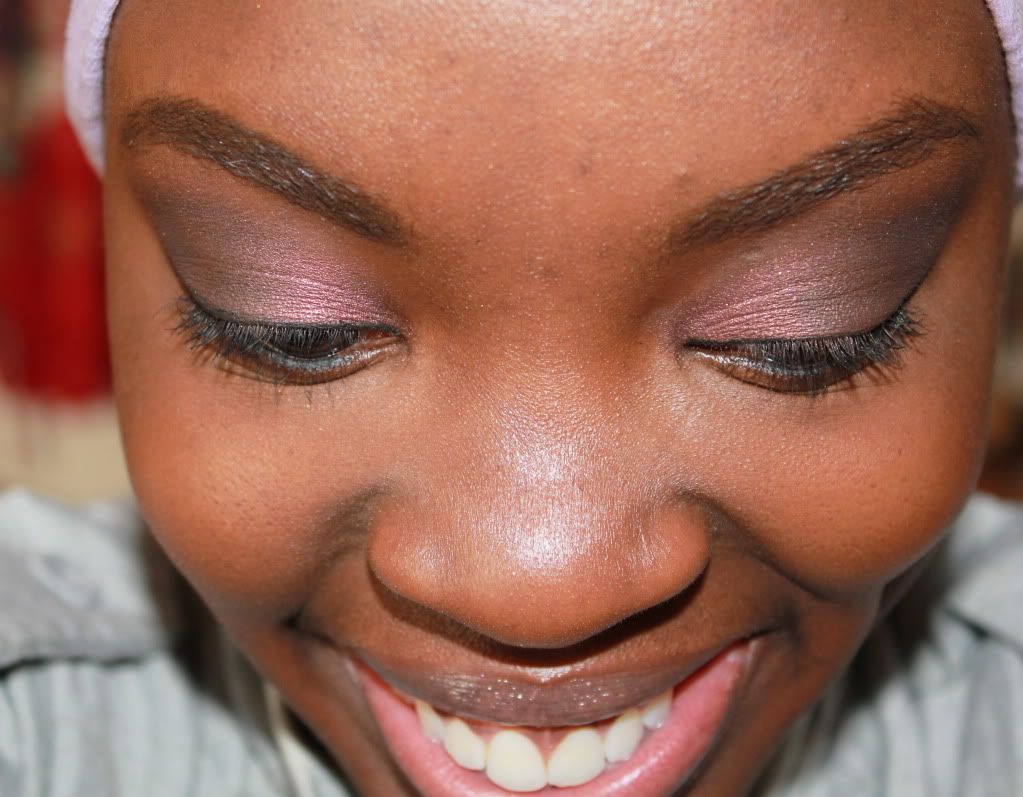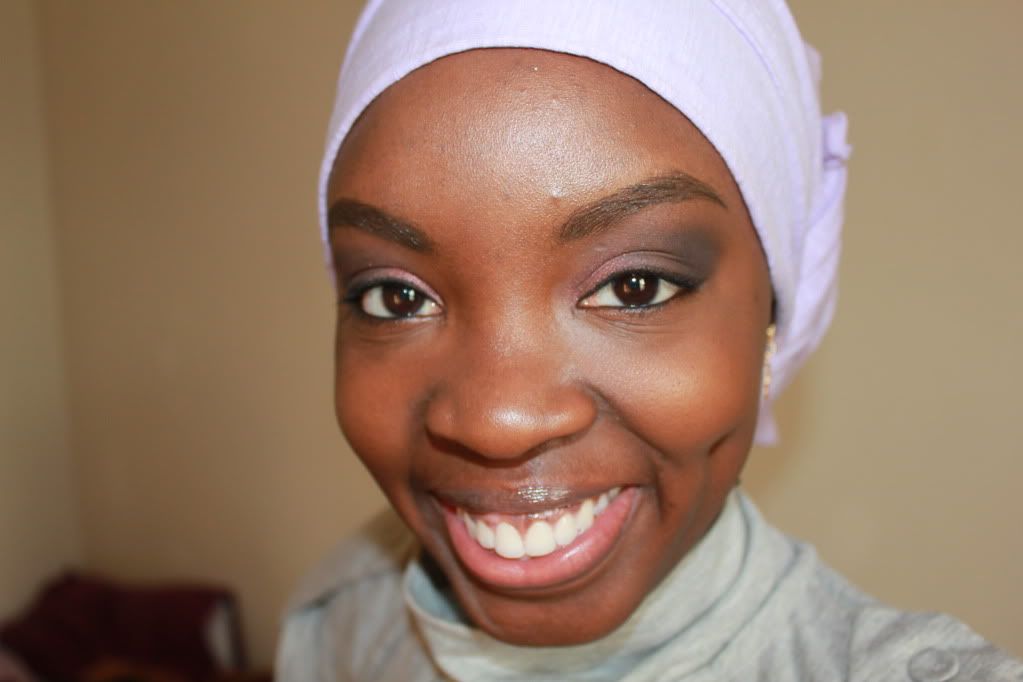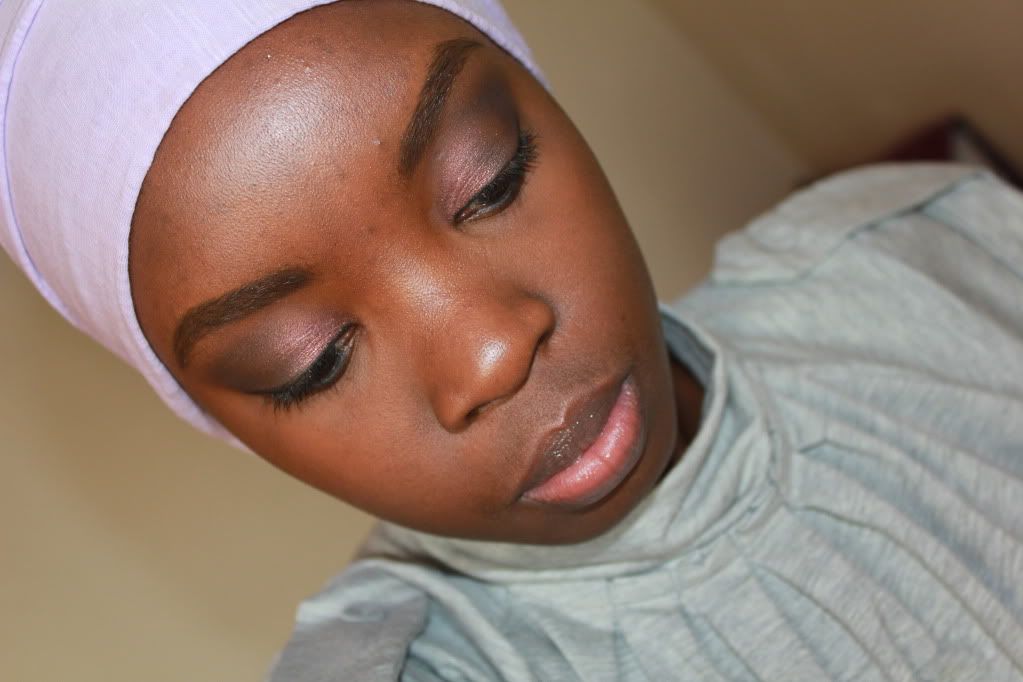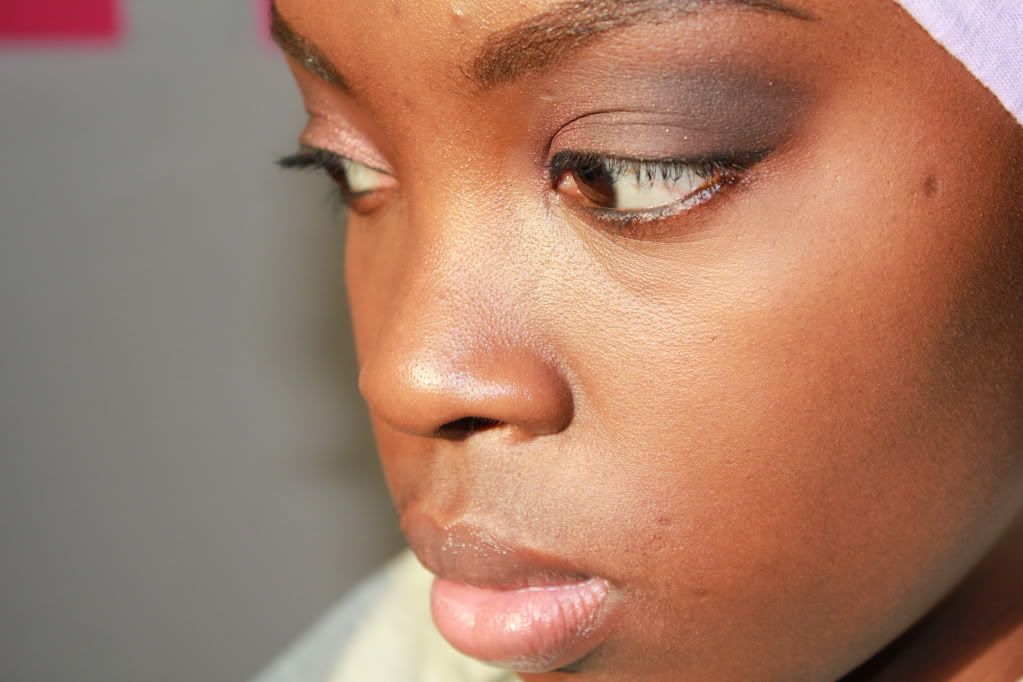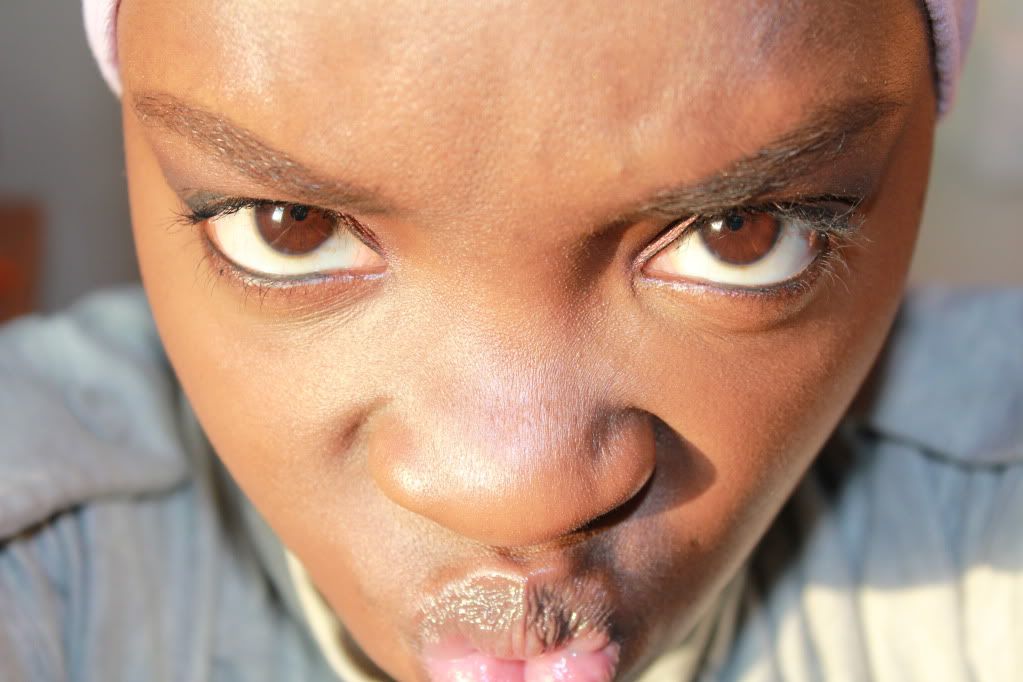 My very sexy face lol
Ok I have another story for you ladies.....I originally had plans to record this look but my plan failed.So this is me thinking I did not have class till 13:15pm
(13:15pm is actually when the class ends #smh)
but at 11:00am my friend called asking if I was ready for class
(Insert scream/confused face #huh)
by the way class was for 11:15am....its so so funny because I had only one eye make-up done and it takes atleast 7mins walk to campus........since it was already 11:05 I quickly did my undone eye + mascara this time around but guess what...
I FORGOT TO FILL IN MY BROWZ LOL
.Thankfully I wore a coat with a huge widow hood to cover my face on my way to class.
I dropped my bag in class,said HELLO to my professor (I had to let him know I was around) grabbed my make-up purse and ran to the LOO to sort out the mess. THE END
lol my browz were uneven but what the heck....I was going home right after my class,no point fixing it.
FACE
MUFE duo mat foundation powder-#218
MUFE full cover concealer-#16 #20
MAC brow pencil-Spiked
EYES
MAC fluidline-blacktrack
MAC eyeshadow-twinks
NARS eyeshadow-galapagos
NARS eyeshadow-coconut grove
STILA eyeshadow-illimani
STILA eyeshadow-chinchina
URBAN DECAY-hustle
DIORSHOW blackout mascara-black
LIPS
MAC lipgelee-sapilicous

Hope you all had a good Wednesday? See you Thursday :)

Stay pwetty
XXX