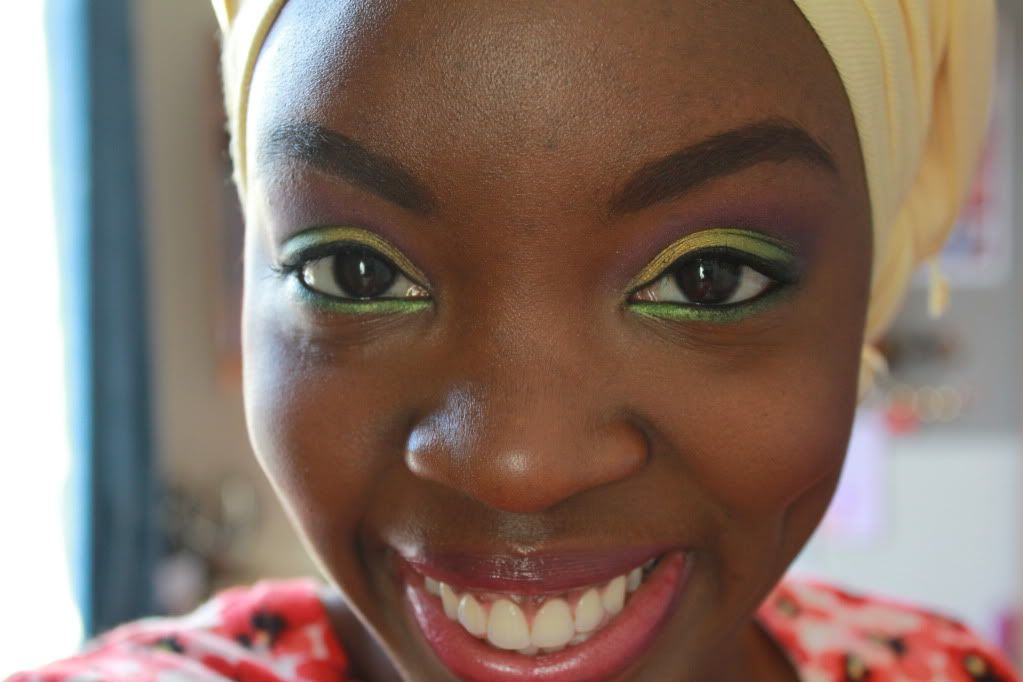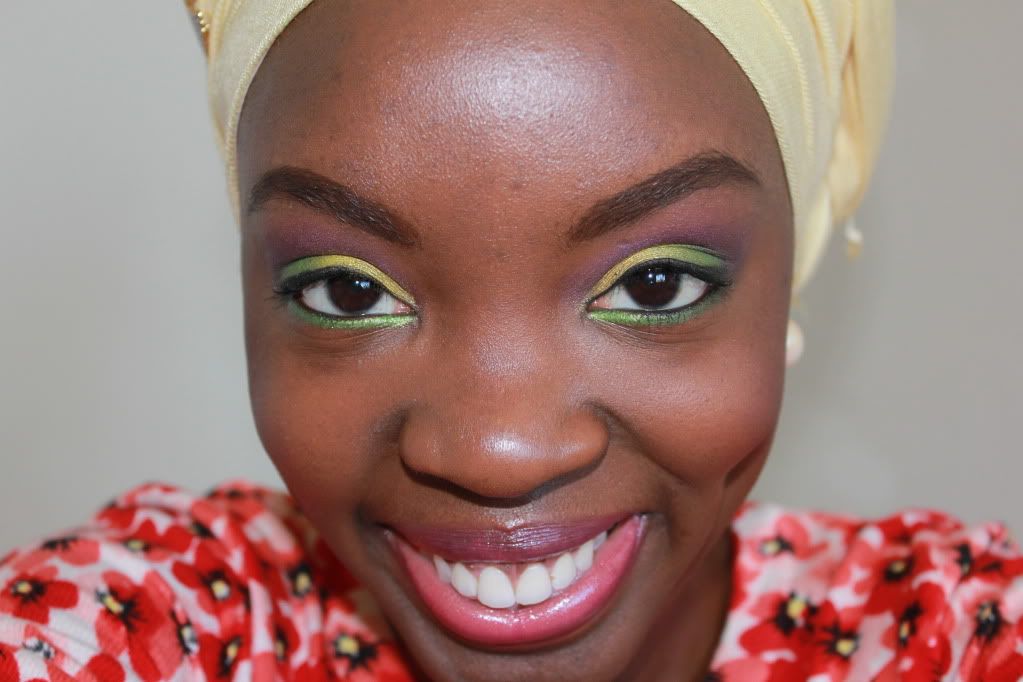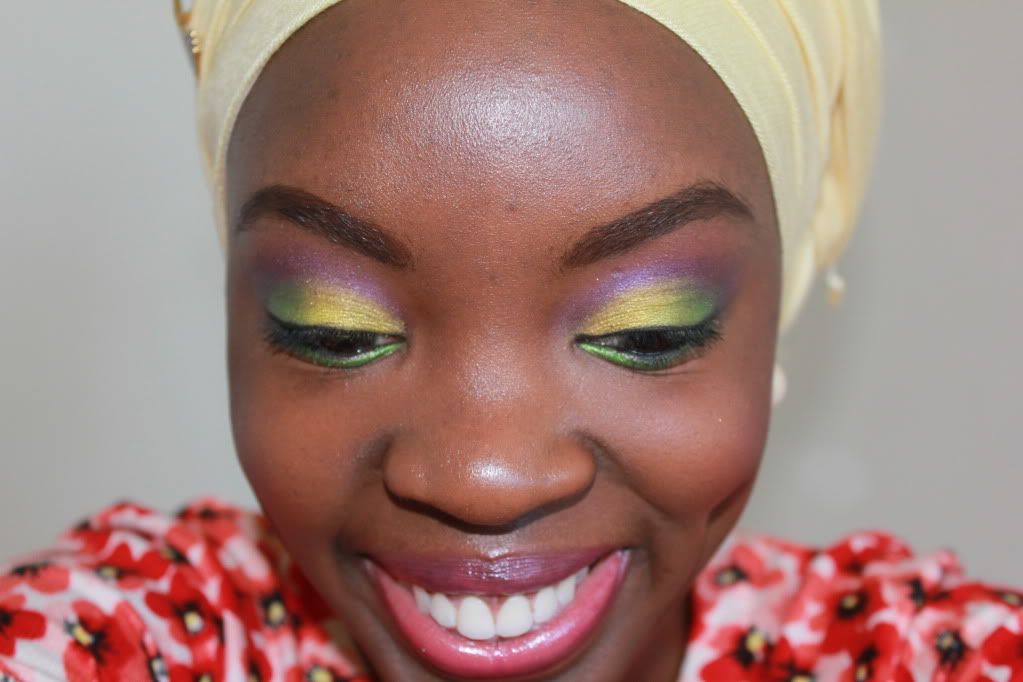 I recorded a tutorial for this look but I will not be posting it on youtube because its crap + I was not excited about the editing . It will bother me so much if I put up a tutorial and I was not totally happy with it. I hope the pictures at least inspire you.
Face
Laura Mercier creme smooth foundation
Notable blush-Mac
Eyes
Makeup forever flash colour palette-Yellow
Leaf green
Bright blue+Red=purple
Ben Nye eyeshadow- Sun yellow (Shimmery yellow)
Jade (Shimmery green)
Amethyst (Shimmery deep purple)
Cosmic Violet (Shimmery light purple)
Mac-Blacktrack fluid liner
Benefit-Bad girl lash mascara
Makeup forever-Eyebrow corrector #3
Lips
Mac lipstick-Girl about town
Makeup forever Lab Shine gloss-S22
I used the MUFE flash colour palette as a base for eyeshadows (experimenting). The colour base gave the eyeshadows that extra pop without creasing. I'm going to experiment more with the flash colours before I post a review on it but so far I like it.
Stay Pwetty
XXX