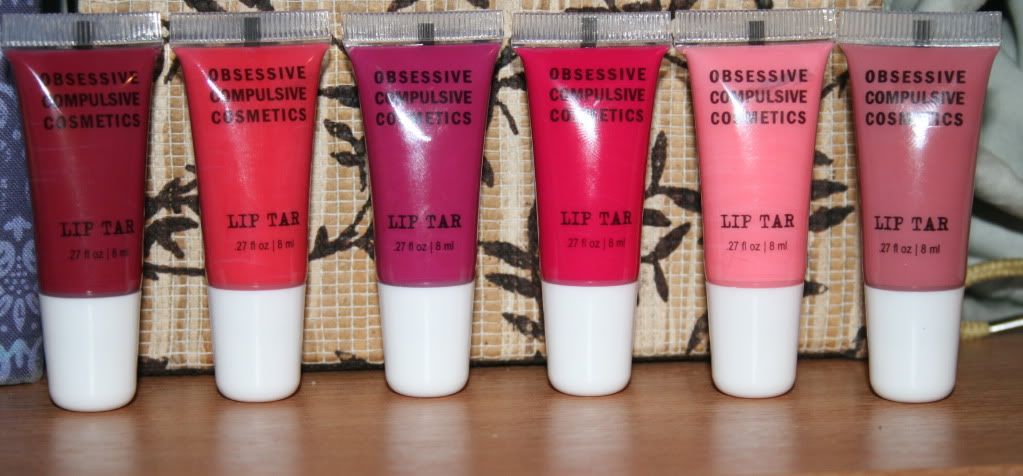 L-R Strumpet,Trollop,Demure,Anime,Divine & Memento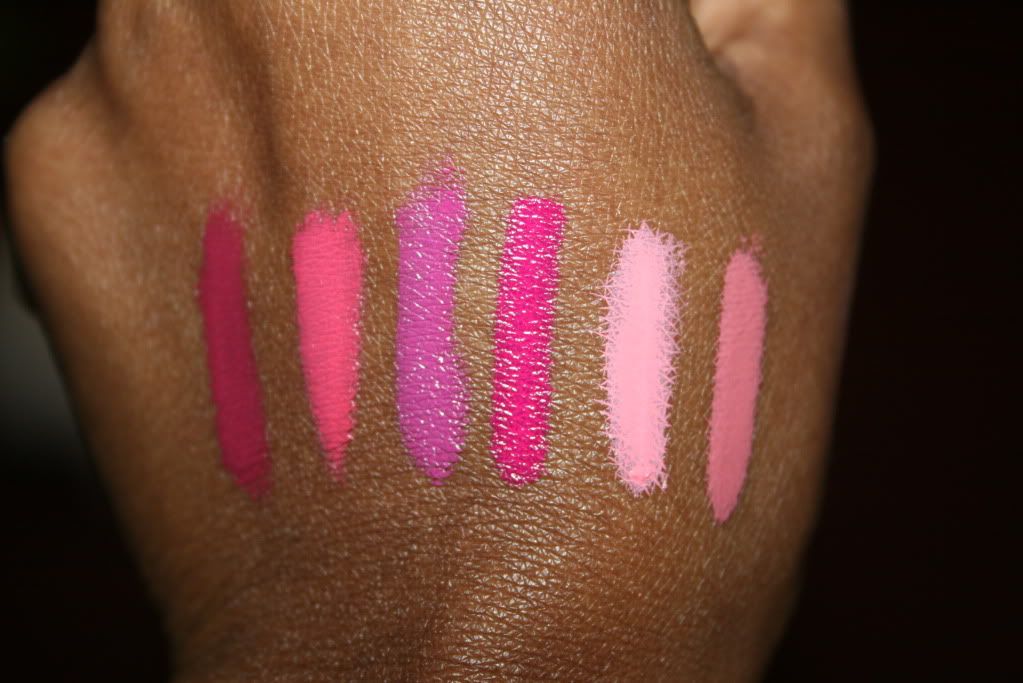 L-R Clear,Grandma,Petty beige, Fondue,Tarred,Hoochie,Plum,NSFW,Hush & Indashio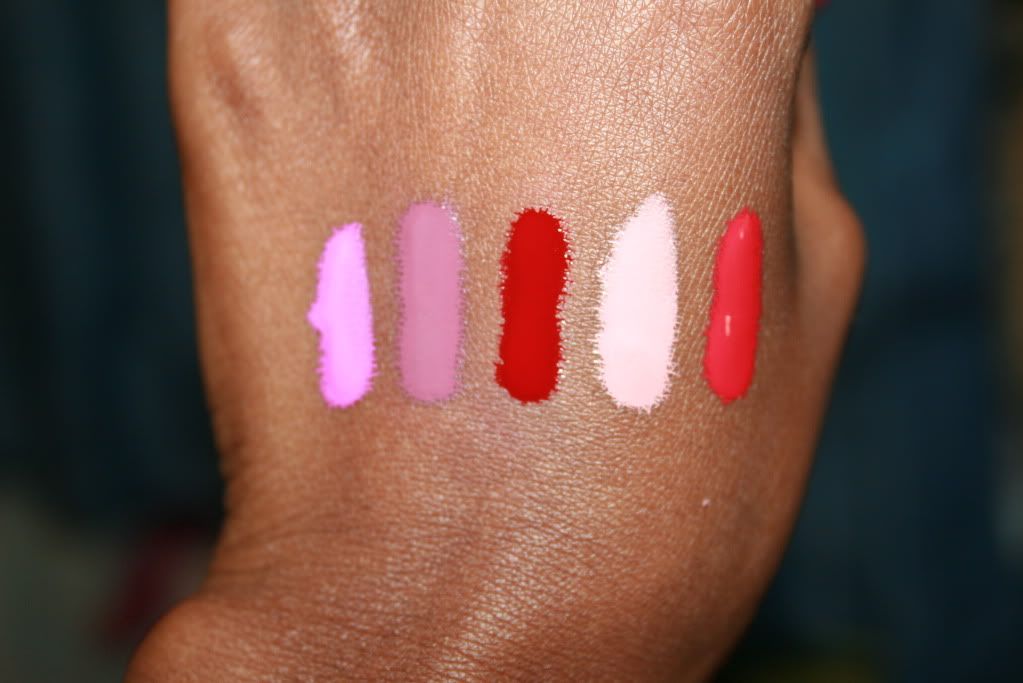 According to the Site

$12.50 USD | 8mL - A stunning new innovation in lip color, OCC Lip Tar combines the longevity of a lipstick, with the ease of application of a gloss. Goes on slick and moist, and dries down to a satin finish. Ultra-saturated in color, Lip Tar contains an unprecedented amount of pigment - a little goes a very, very long way! An intense yet featherweight layer of color that stands up to the scrutiny of Hi-Def Video and Digital Photography, without ever looking (or feeling!) heavy. Meant to be mixed, Lip Tar comes in concise array of colors for a limitless selection of shades made by you!

Like all of our products, OCC Lip Tar is 100% Vegan and Cruelty-Free, and is also free of parabens and other harsh preservatives. A simple, elegant formula that contains Hemp Oil, Peppermint Oil and Vitamin E, OCC Lip Tar feels as good on the lips as it looks!
I do not have anything to add other than I am still in love and will continue to love liptars. I did a review in the past but I did not like the way it looked + I got more tars for my kit. OCC came out with some new colours a few months back ( There added more pinks and reds ). Its amazing how this company has grown and taken over the beauty industry.
These highly pigmented liquid lipstick dries to a semi matte finish that lasts atleast 4 or more hours.
The liquid lipstick can be mixed to create colours that are hard to come across or have been discontinued. I will suggest using a lip balm as a primer / lip brush and lip pencil to prevent it from bleeding (moving). Lip tars have a slight peppermint scent.
PS: Its a bit weird blogging but I am slowing getting back into it ☺