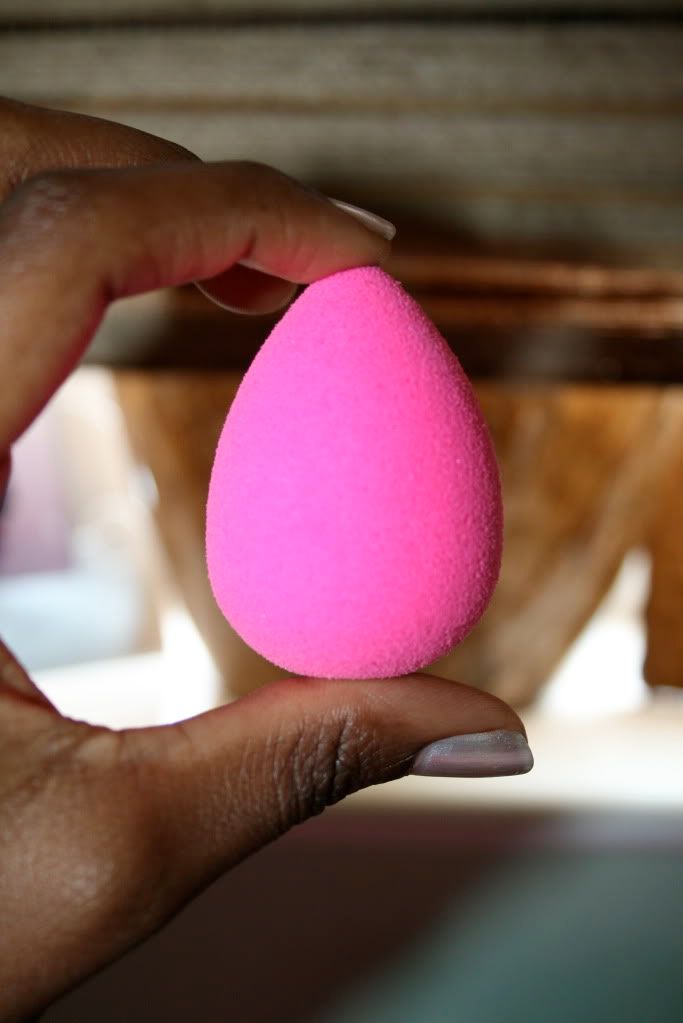 From the site
"Beautyblender's patent-pending elliptical shape makes application foolproof by allowing you to access hard-to-reach areas with stunning ease. Its suede texture is sensual to the touch and its unique curves fit the contours of your face, leaving your make up dazzling and undetectable. Beautyblender is latex free, non-allergenic and odor free.
"
Yep I said it
beauty blender
applicators are here to stay and there is nothing we can do about it :).
I remember when these pink beautiful sponges took over the beauty world, it was a revelation for every beauty lover.
The beauty blender is not your regular cosmetics sponge NO NO NO hunny. Its the master of all sponges ( If by now you have not googled beauty blender, then let me tempt you more).
Cute pink sponge here can be used to apply foundation/blush( cream,liquid and power). What makes this sponge so special is the airbrush finish it creates (we all want that professional finish don't we) . Skin is the 2010 beauty phrase everybody wants to look like there are not wearing an ounce of foundation.
If you want to see me using the applicator check out
my last tutorial

where the magic happens

.
Don't get me wrong I still love my brushes but for me the beauty blender is the only applicator I will be using. You can find the blender on Amazon,camera ready cosmetics...........the list goes on.
Stay Pwetty
XXX